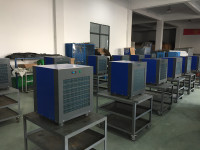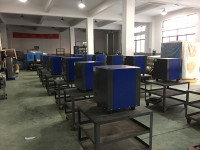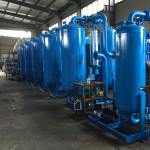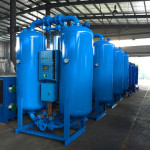 Hangzhou Scala Filtration Technology Co., Ltd. is established in 2010,dedicated in compressed air treatment and liquid nitrogen generators. Our office & factory is located in Yuhang district ,Hangzhou city, registered business licence in China mainland is 91330110074325887N.
As a technical driven company, based on years of experience, Scala Filtration developed a full range of compressed air dryers and filters by using latest technologies. Scala product has high reliability, eco-friendly, user-friendly and high efficiency. Most of the products are exported to global market to meet different working conditions.
Flow rate of refrigerated dryers ranging from 28 cfm up to 18000 cfm, working pressure from 16bar up to 70bar, normal temperature and high temperature version, air-cooled and water-cooled for option,cycling and non-cycling for option, 60HZ are also available.
The range of adsorption dryer includes modular type heatless dryer, twin-tower type heatless dryer,heated regenerative adsorption dryer, zero purge blower heated dryer, blower purge dryer, heat of compression dryer etc.
The main filtration include: compressed air filter,activated carbon tower, medical vacuum filter,breathing air filter,high pressure air filter,micro filter,coalescing filter,particulate filter,inline air filter,pipeline filter,prefilter, after filter,activated carbon filter,preciseairfilter, precision air filter, condensate water separator,cyclone separator etc
The main air separation equipment include liquid nitrogen generator Plug-and-play type liquid nitrogen generator system based on the Gifford-McMahon technique. Small portable liquid nitrogen plant flow capacities from 6liters up to 480liters per day. These systems specifically designed for applications such as IVF,NMR, microscopes,hospitals,clinics, laboratories and researching institutes.
All Scala products are designed and manufactured according to European and American Standards.Scala believes excellent product means reliability,long lifetime,efficiency,energy-saving and eco-friendly etc.All of these can bring more profit for customers.
Scala focuses on long-term value and sustainable development. As a fast growing company,Scala has established long-term business relations with customers from Russia,Middle East,South East Asia, Africa and South America.First-class technology,State-of-the-art design,high reliability, high cost performance, fast delivery time and warranted after sale service are our basis. We make our best effort to keep you more competitive on the market.