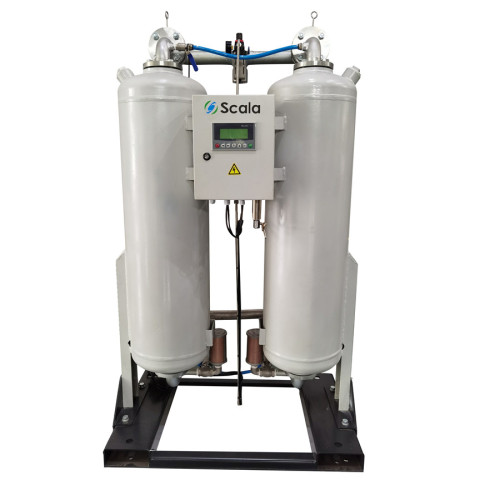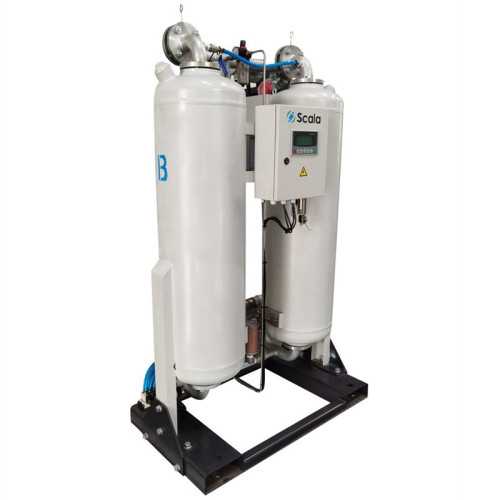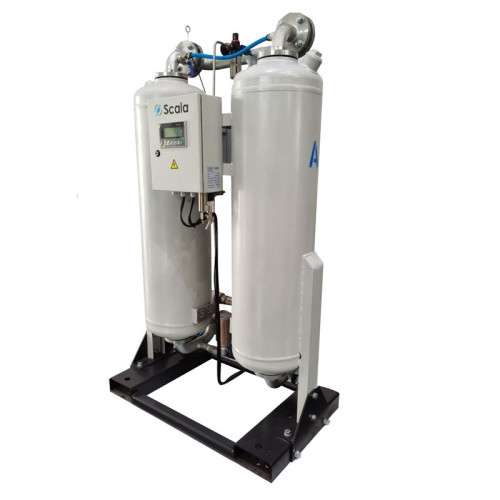 heatless desiccant compressed air dryer | with dew point control |
Item specifics
Inlet flow

11 m3/min
Pressure dew point

-40 ℃ /-70 ℃
Max.working Pressure

10 barg
Max. ambient temperature

45 ℃
Power supply

220V/1Ph/50/60Hz
Pressure drop

<0.2bar
Description
XH heatless desiccant air dryer is developed according to pressure swing adsorption principle to obtain a stable pressure dew point and dry enough compressed air. The process requires the consumption of a small amount of compressed air to regenerate desiccant.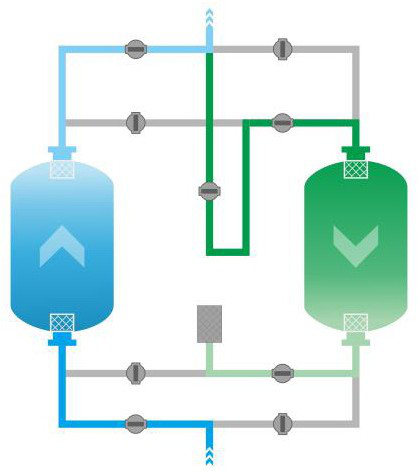 Features
Hot galvanized pipelines
Sand blasted pressure vessels
Simple & reliable controller
Stainless steel valve core
Stainless steel air control line
Very low pressure drop
Low purge consumption
Desiccant replacement period is 3 to 5 years Modular design
Reasonable overall layout, the towers and pipeline control are designed independently for easy transportation, installation and maintenance.

High-quality desiccant
Use high-efficient and durable desiccant for high adsorption efficiency, stable dew point and long life.
Professional design optimization
The tower body design is optimized through fluid mechanics calculation in order to ensure the uniform distribution of airflow, give full play to the effect of desiccant and to ensure the promised pressure dew point.
High quality components
High performance and temperature resistance butterfly valve, reasonable pipeline flow rate design,overall equipment pressure loss reduction, safe and reliable stainless-steel instrumentation and wiring, international brand Instrumentation.
Intelligent control
Optional PLC controller and color touch screen, user friendly and intuitive, comprehensive data,easy to operate. Remote monitoring options are available.
| | | | | | | |
| --- | --- | --- | --- | --- | --- | --- |
| Model | Inlet Capacity Nm3/min | Inlet / Outlet Connection | | | | |
| XH25 | 2.5 | G 3/4 | | | | |
| XH36 | 3.6 | G 3/4 | | | | |
| XH51 | 5.2 | G 1 | | | | |
| XH65 | 6.5 | G 1 | | | | |
| XH76 | 7.6 | G 2 | | | | |
| XH100 | 10 | G 2 | | | | |
| XH130 | 13 | G 2 | | | | |