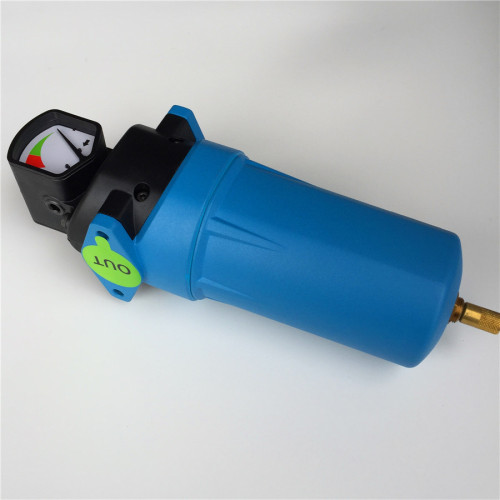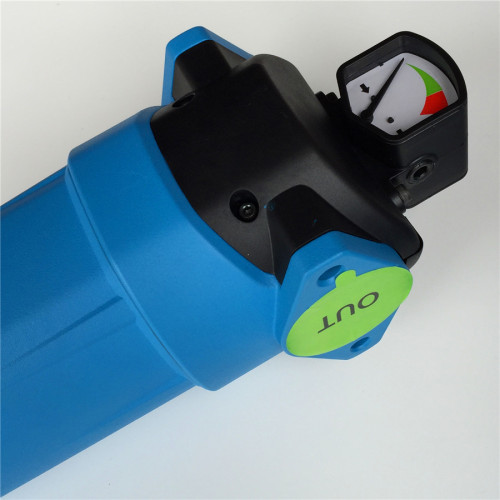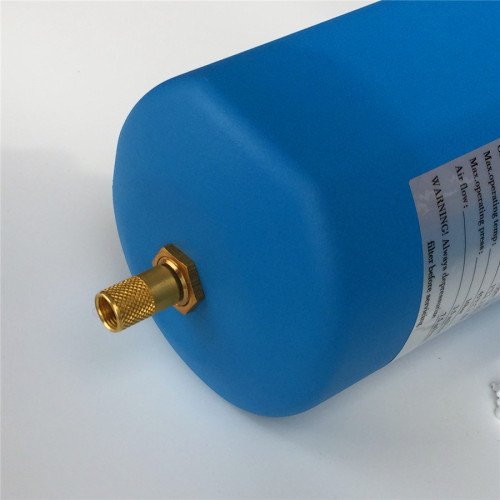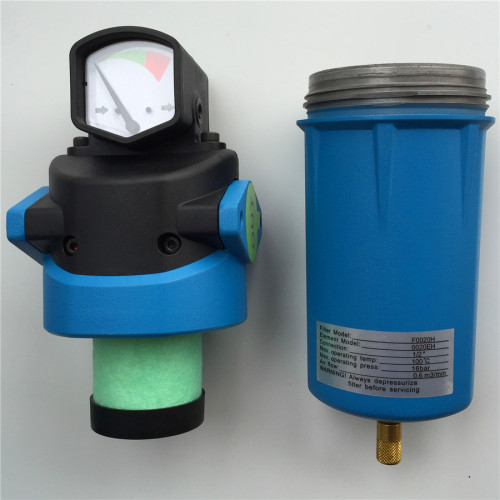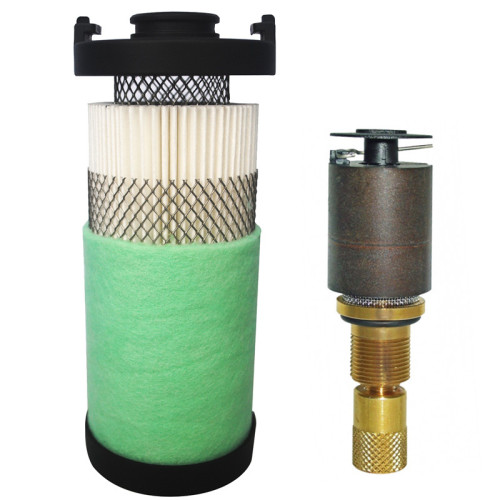 high efficiency compressed air pipeline filter for air dryer
Item specifics
Flow Rate

1.3m3/min
Max Pressure

16bar
Connection

1/2''NPT or BSP
Filtration Grade

M
Particulate removal down to

1 micro
Oil removal down to

0.1 ppm(w)
Optional

Inner automatic drain
Optional Accessories

Differential pressure gauge
Description
Compressed air contains harmful solid, liquid and vaporous contaminants that can damage pneumatic equipment, control and instruments. Removal of these contaminants is necessary to sustain equipment life and continue efficient production operation. Rust, scale and decay within compressed air system piping, and ambient air that contains gaseous and corrosive substances are common factor that contribute to the damaging effect of compressed air.
Compressed air purification equipment must deliver high quality air with the lowest cost of operation.
Low pressure drop- Energy Efficient
Inner automatic drain with manual testing,differential pressure gauge
Inner threaded installation,easy to replace the element.
Pleated element, low pressure drop ,large filtration area.
Stainless steel and aluminum alloy hosing features high cooling effect.
Suitable for all compressed air application and all compressor type
Suitable for mineral and synthetic oil and oil free application
Silicon free ,safe for painting and surface coating applications
Electrophoresis treatment eliminating corrosion on internal and external head and bowl surfaces.
Scala elements are manufactured for lowest pressure drop and in accordance with International Standard for compressed air quality ISO8573.1:2001
Why choose SCALA Air Filter ?
SCALA filter is equipped with differential pressure gauge which can precisely indicate the differential pressure and remind user to replace the element timely.
Automatic drain with manual testing function. It has high reliability and durable lifetime. If the condensate water is not discharged timely, the oil and water may be brought into the downstream pipeline to cause contamination.
SCALA's high efficiency filter element has the following advantages:
1. Deep Bed Pleating
Pleated filter elements provides a greater filtration volume than non-pleated.
The large surface area and the low
velocity, increase the space for holding contaminants,which reduce the differential pressure cased by retention of solid particles. The service life increase with a result of lower running cost.
2.
Adopted with stainless steel diamond mesh which has larger filtration area and less pressure resistance compared to circular hole mesh.
3. Adopted with heat and
corrosion
resistant
polyester
wadding
instead of traditional form. Form tears under high operational temperature causing the broken pieces to be carried over down stream.
4. No Pull rod design, saving installation space and very easy to change the element.
Elbow piping from air inlet to element which has smaller pressure drop compared to
right
angle
piping.
A
ntioxidative
and painting treatment on housing features high corrosion resistance.
Air leakage can cause energy loss,many micro leakages are not easily found, SCALA filters are 100% leakage tested.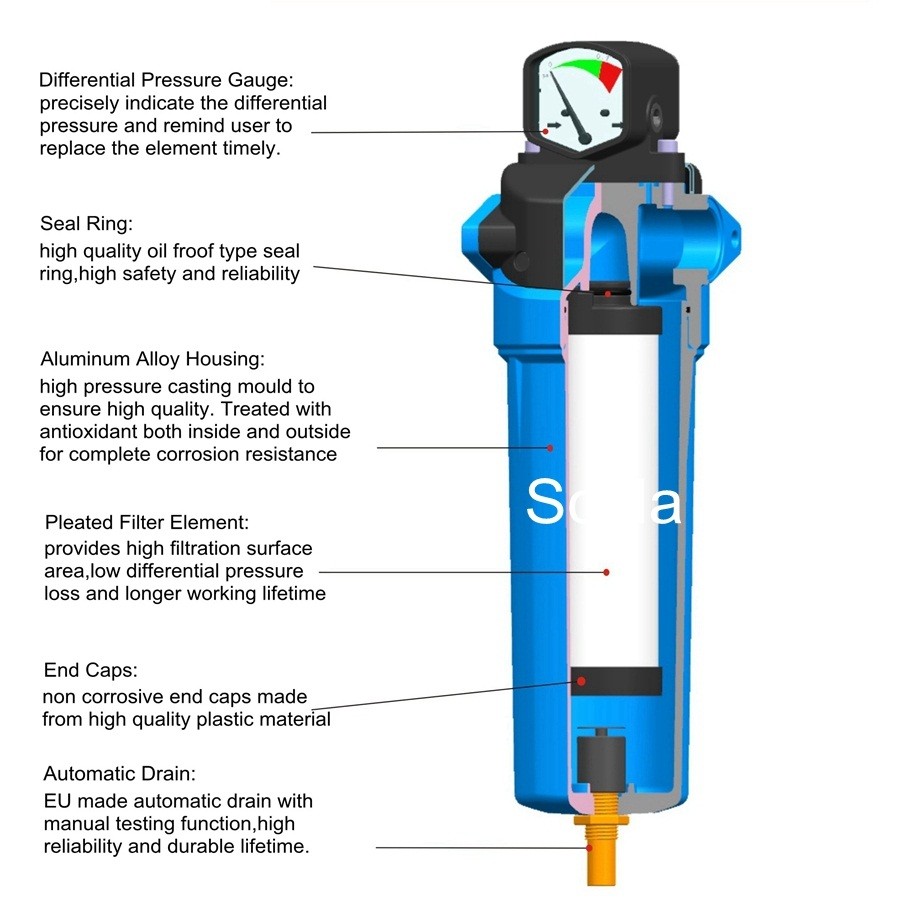 Grade P -

3 micro general purpose particulate filter
Separator, filter, removal large amount of solid or liquid rust, abrasion particles.



Grade M

- 1 micro,0.1mg/m3 general purpose coalescing filter
Removal of medium amounts of solid or liquid, fine contaminants, fine dust particle, small droplets and aerosols



Grade H-

0.01micro,0.01mg/m3 high efficiency colaescing filter
Removal of small amounts of solid or liquid,fine contaminants,fine dust particle,oil mist and aerosol



Grade C

- 0.003mg/m3 active carbon filter
Removal of small amounts of gaseous, contaminants in particular oil vapor.