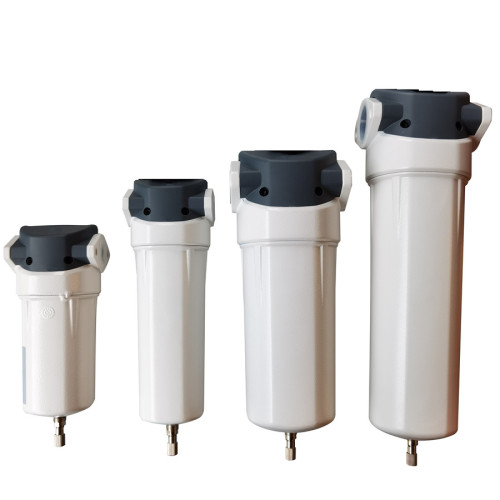 High Efficiency Centrifugal Compressed Air Water Separator
Item specifics
Flow Rate

0.6-46m3/min
Max Pressure

16bar
Connection

1/2'' - 3''
water removal efficiency

99%
Drain Type

inner automatic drain
Description
High Efficiency Centrifugal Compressed Air Water Separator

FW series water separator
FW series Water separator can remove 99% of condensate water, which increase the efficiency of down steam air dryer. Double-stage cyclone separation design features higher water removal efficiency than traditional separator.
Features
Unique built-in rotating blades and centrifugal type separation achieving higher efficient water separation.
No need replacing filter element ,simple maintenance by washing the element .
Durable filter housing with cooling function.
EU made durable automatic drain with manual testing function.
FW Series water separator can be installed
After the air compressor
After the after cooler
After the air tank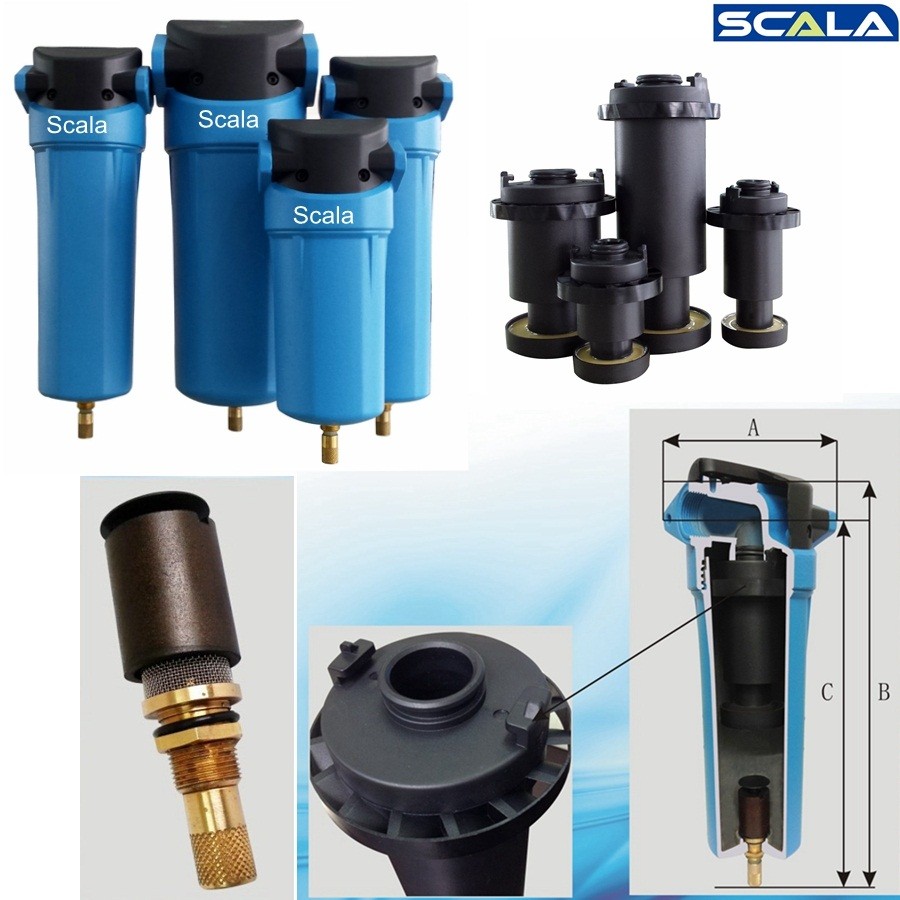 TECHNICAL DATA OF WATER SEPARATOR

Model

Port Size

Max. Pressure

Flow Rate

(

7bar,20

℃)

Dimensions

(mm)

inch

bar

m

3

/min

cfm

A

B

C

FW0045

1/2''

16

1.3

46

95

220

197

FW0100

3/4''

16

2.8

99

95

280

257

FW0180

1''

16

5.1

180

125

315

285

FW0370

1-1/2''

16

10.5

370

125

397

367

FW0745

2''

16

21.1

745

170

700

658