Scala filtration delivered OEM heatless adsorption air dryer for well known brand
Share
publisher

Sean Wu
Issue Time

May 19,2021
Summary
Scala Filtration deliveries OEM heatless adsorption air dryer for a well known brand in South East Asia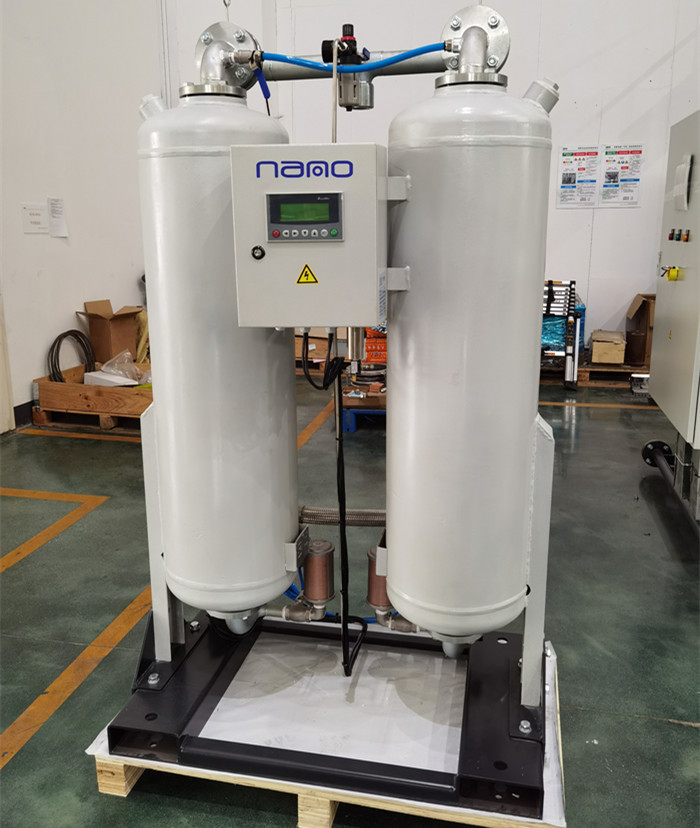 Scala Filtration deliveries energy saving type heatless adsorption air dryer for a well-known dryer brand in South East Asia.

The dryer can get pressure dew point better than - 40℃ with inlet temperature of 45 ℃ at 7barg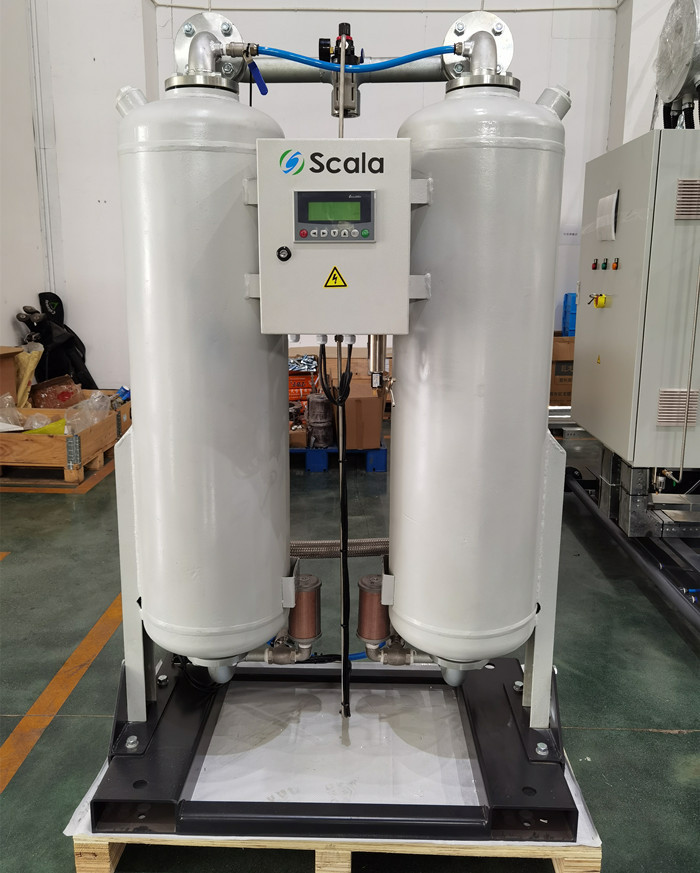 Unlike other common heatless adsorption dryer with fixed cycle, this dryer is equipped with Michelle brand dew point transducer and dew point control function to achieve energy saving. Dew point control means when the dryer get set dew point, the adsorption cycle will not switch to reduce purge loss.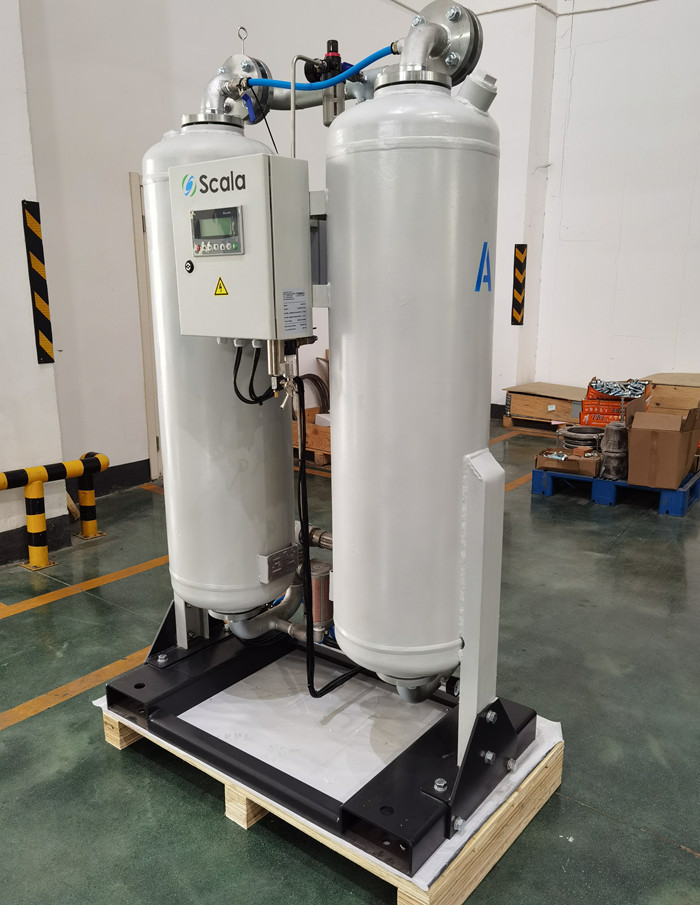 Unlike other dryers that need to replace desiccant every 1 to 2 years, the lifetime of adsorbent is 3 to 5 years under normal operation.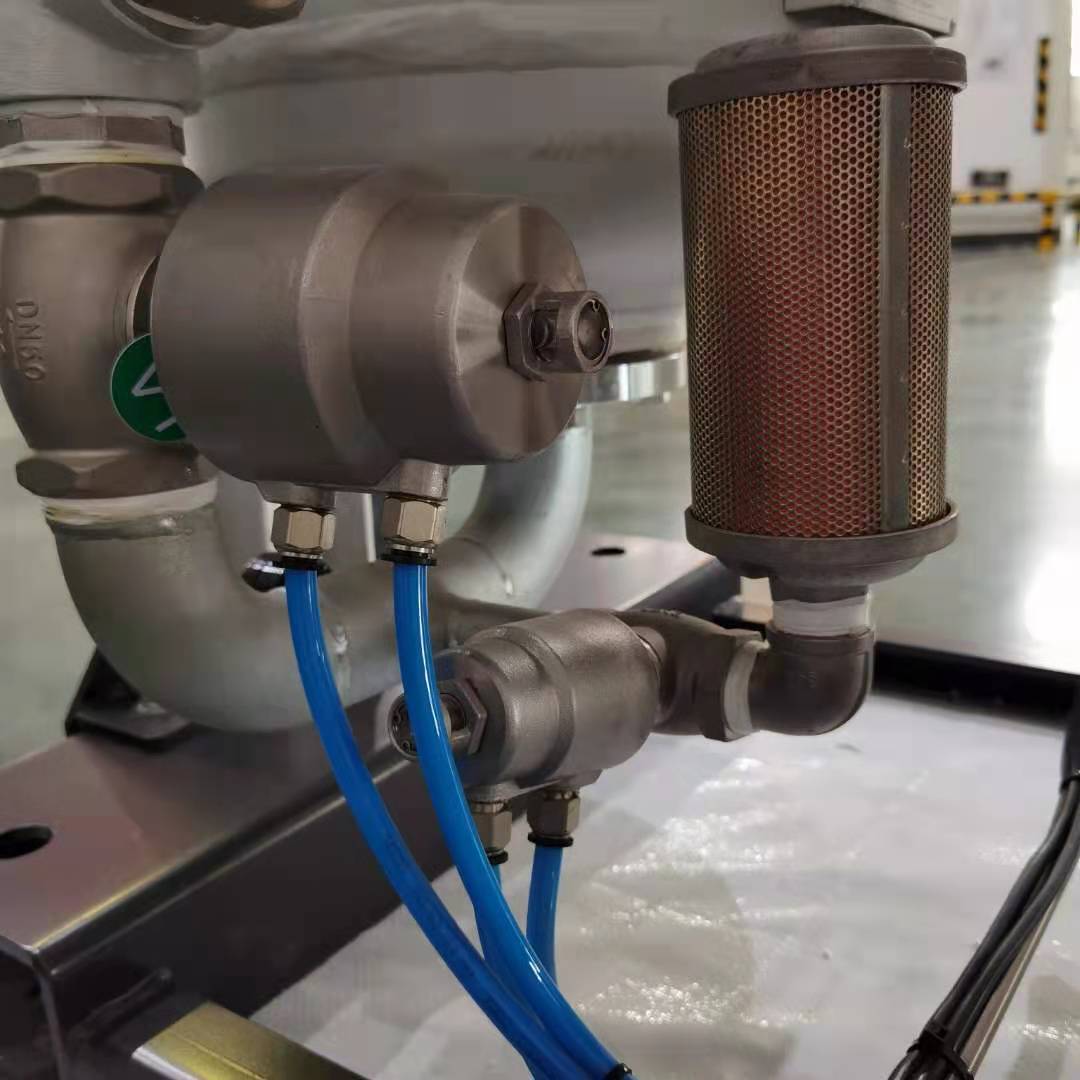 Unlike other onsite welded adsorption dryers with potential internal rust and welding slag. The dryer is installed with prefabricated
galvanized
pipeline, so there will not be no rust come from the muffler , the valve are stainless steel material, the dryer can be used for many years.