SCD Series refrigerated compressed air dryers exported to European market
Share
publisher

Sean Wu
Issue Time

Feb 18,2017
Summary
Scala Filtration delivered one batched of SCD refrigerated compressed air dryer to Europe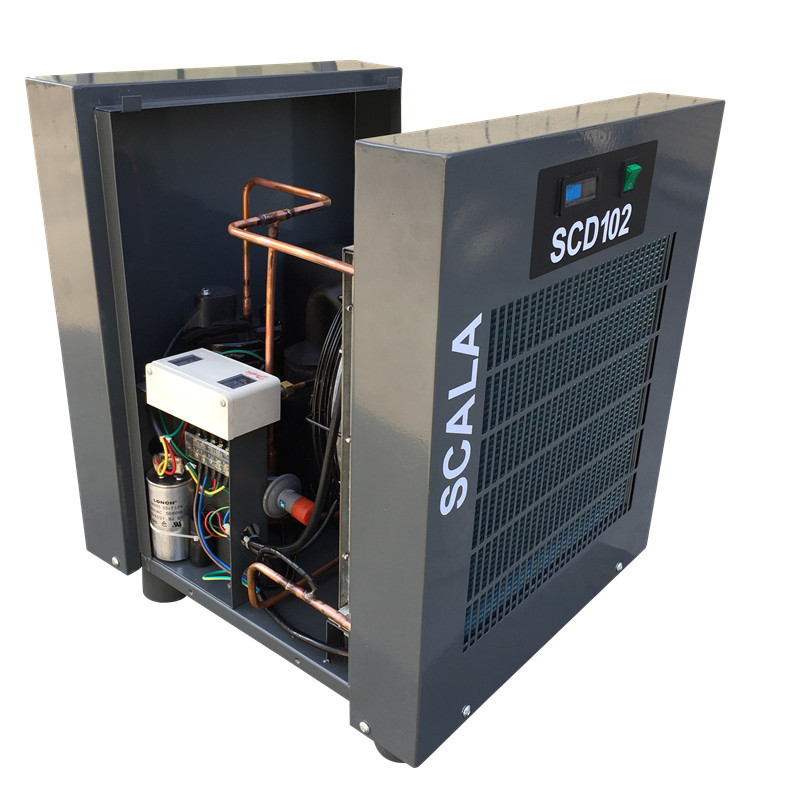 Feb.15,2017
Scala Filtration delivered one batch of SCD refrigerated compressed air dryers to Europe,flow capacity ranging from 1.3 up to 18m3/min.
After rigorous testing in our own laboratory, the SCD refrigerated air dryer achieved excellent performance with stable pressure dew point of +3 deg c under rated condition and pressure drop less than 0.2 bar.
Thanks to it's no dimister type stainless steel plate heat ex-changer, the dryer will never has clog problem that happen on traditional separator.The performance and compressed air quality is always guaranteed by using this SUS 304 material.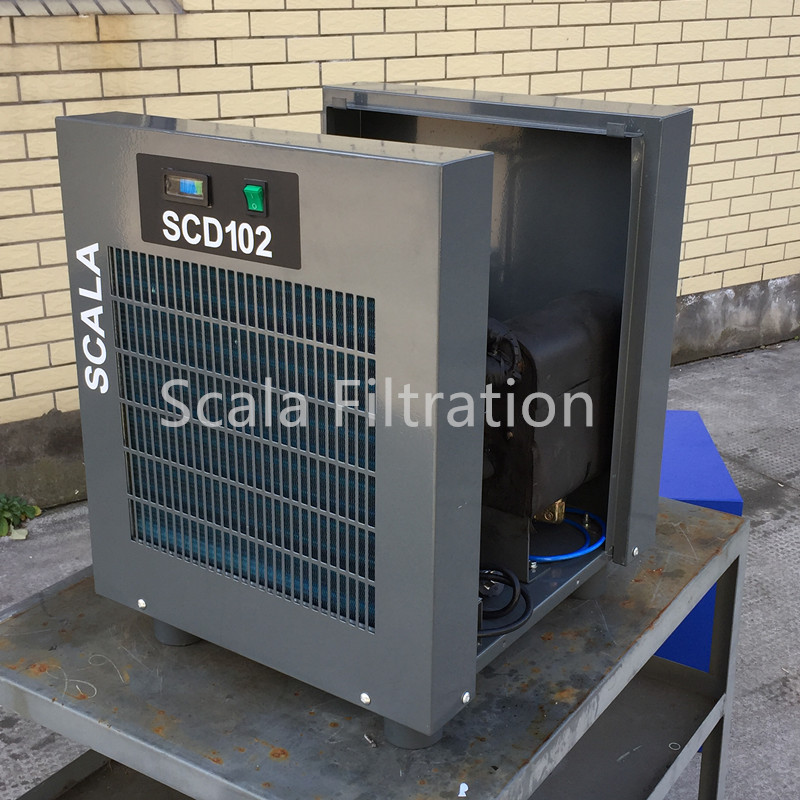 The over-sized condenser enable the dryer operate well in hot and humid environment while maintain low power consumption and stable dew point. All of the components are durable for years of operation without fault.
For customer's long term benefit ,we give 10 years' warranty on heat exchanger ,there is never a Chinese air dryer manufacturer who give this warranty before.