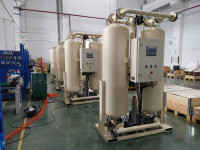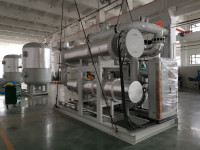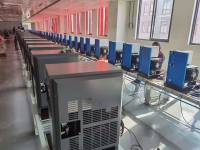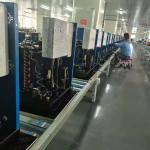 Hangzhou Scala Filtration Technology Co., Ltd. was founded in 2013, specializing in compressed air treatment and gas separation technology. At the same time, it is the authorized agent of liquid nitrogen generator from Noblegen Cryogenics.
Scala Filtration offers a wide range of Noblegen liquid nitrogen generator based on advanced GM (Gifford-McMahon) cold-head and nitrogen liquefier based on mixed-refrigerant compressor cryo-coolers. Liquid nitrogen flow capacity ranging from 10 liters/day up to 1000 liters/day.
The traditional research laboratory relies on bottled liquid nitrogen. The rising cost, safety problems in transportation and storage of liquid nitrogen have long puzzled users. The use of on-site liquid nitrogen generator can end the traditional supply of liquid nitrogen. Its reliability and economy have been widely recognized in the global market.
Within a few years, a number of well-known scientific research institutions and universities have been using our products. Our customers include Hamilton Hospital of Cambridge University, Glaxo SmithKline, Agilent, Coca Cola, International Atomic Energy Agency, International Academy of tropical agriculture, etc.
As a technical driven company, Scala Filtration developed a full range of high performance compressed air dryers and filters by using latest technologies based on years of experiences. From standard refrigerated dryer, heatless desiccant air dryer, externally heated and blower purge adsorption dryer to customized zero purge air dryers. Scala products feature high reliability, eco-friendly and high efficiency. Most of them are exported to global market to meet different working conditions.
Scala Filtration focuses on long-term value and sustainable development. As a fast growing company,Scala Filtration has established long-term business relations with customers from Europe, Russia,Middle East,South East Asia, Africa and South America.First-class technology,State-of-the-art design,high cost performance, fast delivery time and warranted after-sale service are our basis. We make our best effort to achieve great value to customers and end-users.